Firearm design, manufacturing, finishes and condition bear stories of the living conditions of individuals living at the time the firearm was in use. Holding a relic from one of these past era's instantly connects a person to the past, perhaps a relative, a connection that is seemingly missing today.
Imagine how your perspective changes when you hold an artifact from an event where sacrifice was made for the country and freedom we enjoy today. Licenced firearm collector's in Canada are the proud custodians of these artifacts.
In order to become a firearm collector in Canada, you must possess a firearm licence with the appropriate privileges for the firearms you would like to own. Taking and passing the PAL/RPAL combination course makes you eligible to apply for the maximum privileges, therefore the broadest range of firearm types for your collection.
The CFSC/CRFSC firearm safety courses provide you with the necessary knowledge you require to safely follow the laws concerning the acquiring, storage, display and transportation of firearms.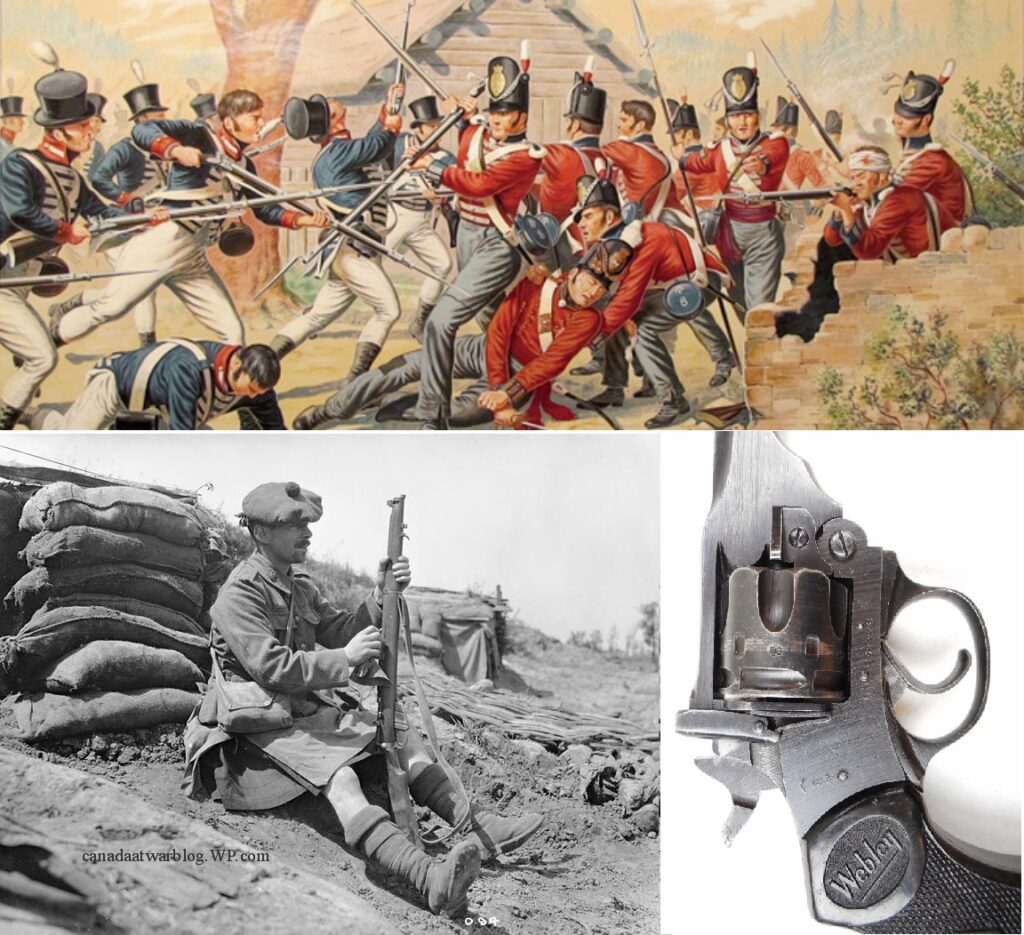 Special credit to Macleans.ca, CanadaAtWar Blog, and icollector.com for the image montage)